Congress of the Guatemalan Association of Internal Medicine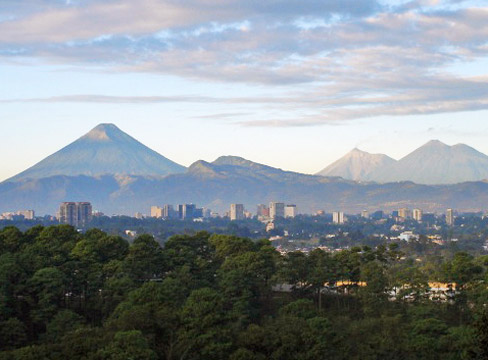 The XXXIX Congress of the Guatemalan Association of Internal Medicine and VII Congress of the Latin American Society of Internal Medicine (SOLAMI)
The XXXIX Congress of the Guatemalan Association of Internal Medicine and VII Congress of the Latin American Society of Internal Medicine (SOLAMI) took place at Guatemala City from February 16th to 18th, 2011. Dr. Rodolfo Bado was invited as speaker and highly regarded as President Elect of ISIM.
This event primarily gathered internists from Guatemala and nearby countries, but the addition of the sponsorship and participation of the SOLAMI rose the assistance from an average of 600–700 to more than 1800 participants. The Scientific Programm covered a wide spectrum of internal medicine topics and gathered representatives of nearly all South America and Central America that where among the speakers.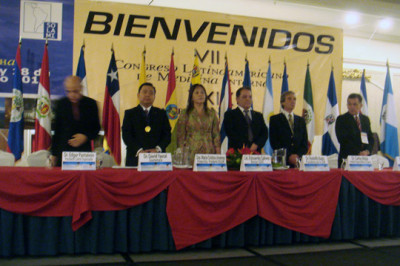 Opening ceremony at the Guatemalan congress, from left to right: Dr. Edgar Pantaleon president of the national congress; Dr. David Yaxcal (Guatemala) president of SOLAMI congress; Dra. Cristina Jimenez (Paraguay) vicepresident of SOLAMI; representative of Guatemalan University; Dr. Rodolfo Bado president elect ISIM and Oscar Morales president of the Association of Internal Medicine of Guatemala.