Congresses in Paraguay and Venezuela & International Course in México 2012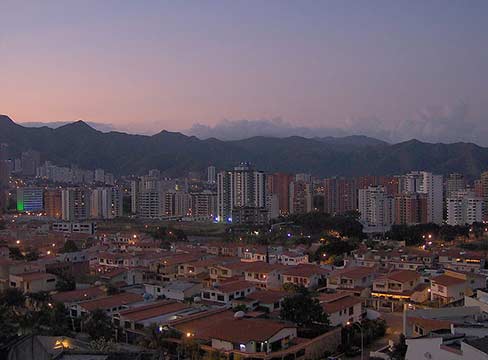 Congresses in Paraguay and Venezuela & International Course in México 2012
The XI Congress of the Paraguayan Society of Internal Medicine and Symposia of the Latin American Society of Internal Medicine (SOLAMI) took place at Asunción from April 11th to 14th, 2012. President of the Congress was Dr. Mario Ortega, organised by the Paraguayan Society President Dr. María Cristina Jiménez.
Dr. Rodolfo Bado wasinvited as speaker and highly regarded as President Elect of ISIM. This event primarily gathered internists from Paraguay, and the participation of the SOLAMI associated countries contributed to increase the assistance to nearly 2000 participants. The Scientific Programm covered a wide spectrum of internal medicine topics and gathered representatives of nearly all South America and Central America. Among the speakers where Dr. David Yaxcal Chon from Guatemala, President of SOLAMI; Dr. José Luis Akaki from México, Secretary General of SOLAMI; Víctor Hugo Córdova from México, Past President of the Colegio de Medicina Interna de México; Dr. Héctor Ugalde from Chile, Secretary General

From May 15th-19th, 2012, the XVII Venezuelan Congress of Internal Medicine took place at Valencia, Venezuela. Organised by the Venezuelan Society of Internal Medicine. Dr. Rodolfo Bado was invited as ISIM representative and speaker. The President Dr. José Antonio Parejo Adrián and the Vice President of the Venezuelan Society Dr. María Inés Marulanda organised a very impressive meeting that gathered almost 2200 participants coming from the capital, small towns and rural areas as well as from abroad; the international faculty were speakers from Italy, Argentina, USA, México, and Spain. Among the lecturers was Dr. Yul Ejnes from ACP. The scientific programm covered internalmedicine topics and tropical diseases, and was enthusiastically followed by the assistants.

The Colegio de Medicina de México (CMIM) organised from June 27-30 2012, the International Course Of Internal Medicine, one of the two yearly mayor meetings of the College, being the other the national congress that will take place at Guadalajara, México on October 2012. The Course was conducted by Dr. Ernesto Alcántar Luna, President of CMIM, and the faculty was mainly composed by national speakers and representatives from USA, Chile and Argentina. Dr. Rodolfo Bado as representative of ISIM was invited as speaker. There were nearly 1500 attendees and the topics covered a wide spectrum of internal medicine. The first day residents from 26 regional hospitals from México presented clinical cases that were discussed by the audience and guided by the faculty.
Paraguayan Congress 2012

Picture 1: Members of the Faculty​>


Picture 2: From left to right Dr. Miguel Angel Falasco, President of Buenos Aires Society of Internal Medicine; Dr. Rodolfo Bado; President-Elect ISIM, Dr. Carlos Callau Past President of Bolivia Society of Internal Medicine and Dr. Hector Ugalde Secretary General of ICIM 2012