Purpose
The purpose of ISIM is to promote scientific knowledge and unity in Internal Medicine, to further the education of young internists and to encourage friendship between physicians from all over the world.
At a time when Internal Medicine is threatened by increasing sub-specialization, ISIM tries to strengthen its position as an eminent integrating part of global health sciences.
The main activity of ISIM is the organization of the Biannual International Congress of Internal Medicine.
The last congresses took place in Manila (1996), Lima (1998), Cancun (2000), Kyoto (2002), Granada (2004), Taipei (2006), Buenos Aires (2008), Melbourne (2010), Santiago de Chile (2012), Seoul (2014) and Bali (2016). Future congresses will be held in Cape Town, South Africa (2018), Cancun, Mexico (2020), and Moscow, Russian Federation (2022).
The International Congresses of Internal Medicine always were outstanding events with a large attendance from the whole world. Especially when located in countries not privileged with easy international scientific exchange, the congresses give a very welcome opportunity to see and hear leading experts from all over the world.
Organisation
The activities of ISIM are managed by an Executive Committee, which consists of twelve members.
As a member of the Council of the International Organisation of Medical Societies, ISIM actively co-operates with the World Health Organisation.

Dr. Adri Kok
President
Spezialist Physician / Specialist
P.O.Box 2896
Alberton 1450
South Africa
Tel: 011 907 8827/8

Dr. Aru W. Sudoyo
Past President
Div. of Hematology-Medical Oncology
Dept. of Internal Medicine
Cipto Mangunkusumo Hospital
JI. Diponegoro 71 Jakarta 10430
Tel : +62 21 316 2497
Fax: +62 21 392 6286

Dr. John Kolbe
President Elect
Professor of Medicine
Faculty of Medical and Health Sciences
University of Auckland, Auckland

Prof. Hans-Peter Kohler, MACP
Secretary General
Professor of Medicine,
University of Bern, Switzerland

Mr. Andres Huber
Treasurer
Gempenring 116
CH-4143 Dornach/SO
Switzerland
Tel: +41 79 686 41 15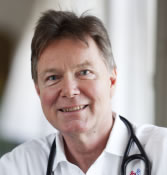 Dr. Richard Ceska, FACP, FEFIM
Professor of Medicine


Dr. Virginia Hood
Professor of Medicine, University of Vermont
Fletcher Allen Health Care
1 South Prospect Street,
Burlington, VT 05401, US
Mailstop 443RE2
Tel.: 802 847 2534
Fax: 802 847 8736


Dr. Quazi Tarikul Islam, FCPS(BD), FRCP(Edin),MACP(USA)
Prof of Medicine, Popular Medical College, Dhaka, Bangladesh
Councillor & Treasurer, Bangladesh College of Physicians & Surgeons, Dhaka, Bangladesh
Executive Member,  International Society of Internal Medicine (ISIM)
Editor in Chief,  Bangladesh Journal of Medicine (BJM)
Chair,  Editorial Board, Journal of Medicine (JOM)
Cell: +8801715299399

Dr. Alejandro Cárdenas Cejudo
Internal Medicine Physician
Hospital Angeles del Pedregal
Camino a Sta. Teresa No. 1055, Torre Angeles,
Office 717, Col. Heroes de Padierna, CP 10700,
Mexico
DF 555-449-5500 x 4717/4718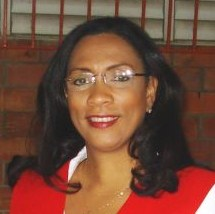 Dr. Claudia Arias
Internal Medicine Physician Clinical Nutritionist
Medical Center University Central East Avenue Máximo Gómez
Head of the Internal Medicine service Hospital Juan Pablo Pina San Cristóbal
Office Avenida Pedro Henríquez Ureña # 79, Edificio UCE III 2nd Floor Suite # 10
Tel: 1 808 227 0885
Cel: 1 707 4760
Dominican Republic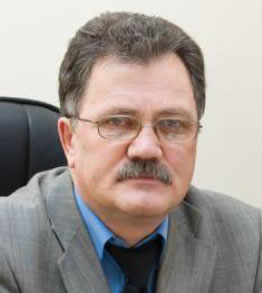 Prof. Mikhail Voevoda
Professor of Medicine
Institute of Internal Medicine of Siberian Branch of Russian Academy of Medical Science
175/1, B.Bogatkov str., Novosibirsk, Russian Federation, 63008
Tel: (3832) 642516

Prof. Dr. Rolf A.Streuli
MACP, FRCP
Honorary President ISIM
MACP, FRCP
Professor of Medicine
Hinterbergweg 15
4900 Langenthal, Switzerland
History
The International Society of Internal Medicien was established in Basel on September 29, 1948 as an association in accordance with the Civil Code (ZGB) 52ff with headquarters in Basel. In 1973 already eleven country organizations where part of the ISIM.
Today the ISIM counts 63 society members from all over the world.