In December 2010 a business meeting between officials of the Chilean Society of Internal Medicine (represented by Dr. Hector Ugalde, Dr. Felix Muoz, and Joan Murdoch) the International Society of Internal Medicine (represented by Dr Hans P Kohler, and Dr. William Hall), representatives of Kenes Latin America and Espacio Riesco, took place in Santiago de Chile.
The purpose of the meeting was to evaluate the state of preperations two years prior to WCIM 2012.
Chile is very well known in the world for its beauty, this will be of profit to the congress. Specific Chilean topics in regard to medicine, like impact of earthquakes, miners' disease, Hanta virus infections etc. are worthwhile to consider as «special topics».
The congress fascilities have been visited too. Everything is in good progress and ISIM is looking forward to a successful WCIM in 2012!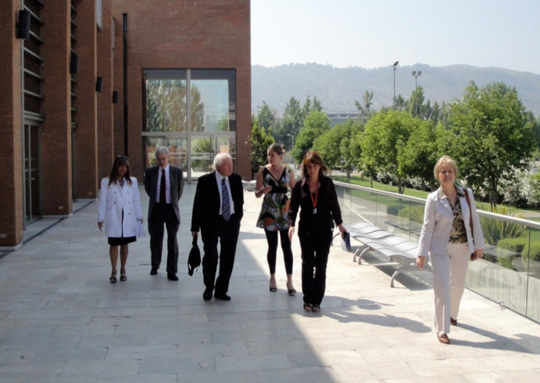 The delegation during the visit of the congress fascilities.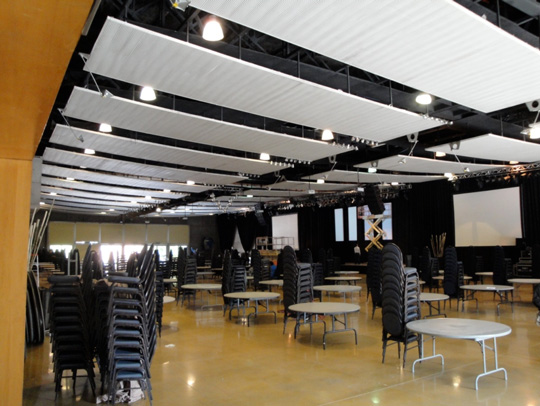 Modern congress hall at the convention center in Santiago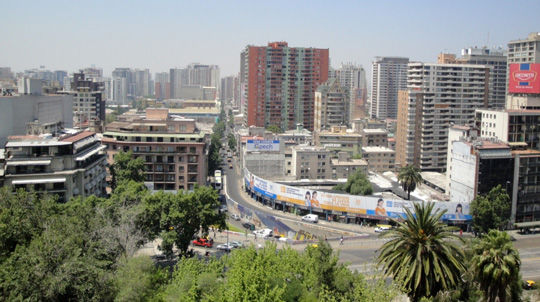 Impressions of Santiago